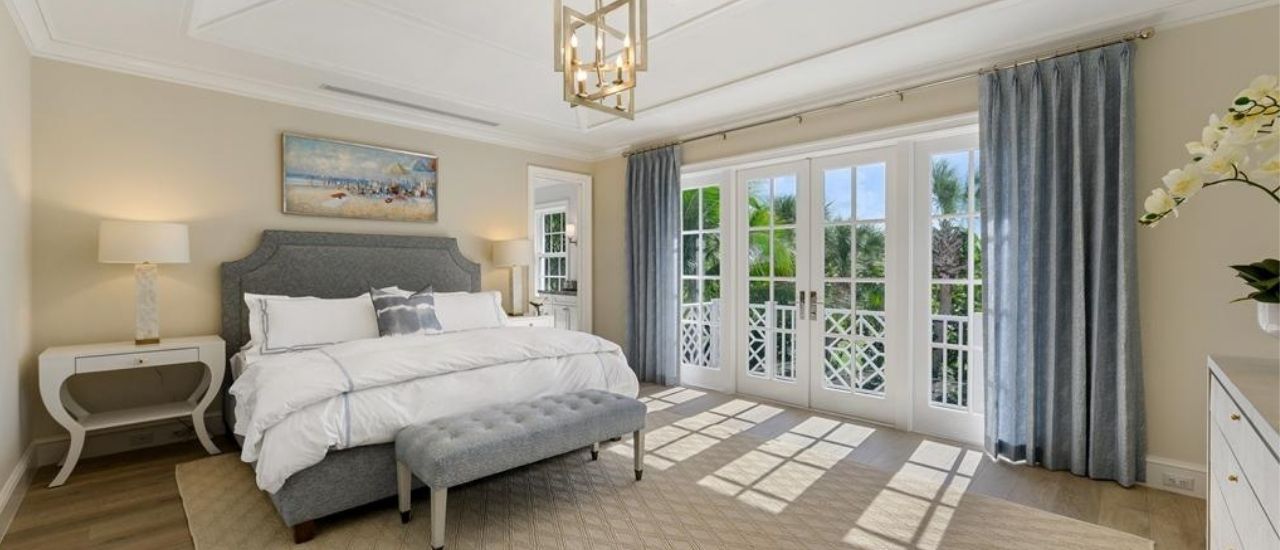 How to Fast-Track Modernizing Your Home with Today's Supply Constraints
October 11th, 2021
There has never been a more perfect time to transform your home to take advantage of its full potential and make it a stunning, luxurious and modern estate. Home renovations from small-scale projects to massive makeovers are on the rise due to the tight supply of new home options. With over 35 years of experience creating custom luxury estates throughout South Florida, Ecclestone Signature Homes has become one of the most trusted names in luxury homebuilding. The firm's new Home Renovations division is assisting homeowners from start to finish, as well as helping navigate today's supply change challenges. Here are a few interior updates the Ecclestone Team recommend that will instantly elevate your homes to reflect today's modern appeal.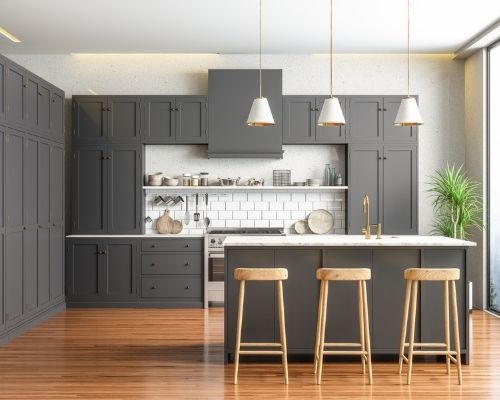 Modernize Dated Finishes
The final touches and finishes added to any property can help completely evolve the style of an estate. Elements such as cabinets, light fixtures and appliances can all be upgraded to create a modern and sleek look. These changes can be as simple as changing outdated gold or brass hardware to have a more polished look. On the other hand, getting new appliances might be a more involved process. However, replacing dated appliances with sleek new ones will not only improve the look of your home, but also the functionality. Ecclestone's longstanding connections with high-end suppliers provide a valuable resource unavailable to other firms in the region.
Coordinated Flooring and Interior Color Schemes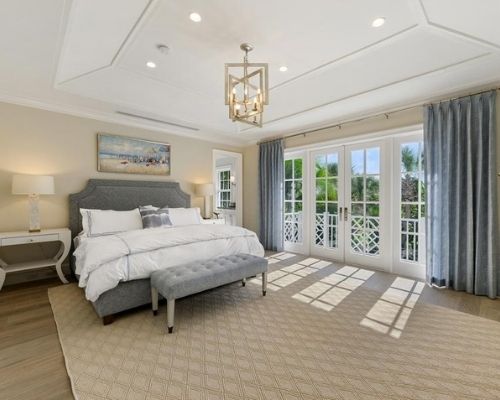 Colors subtly control the energy and vibe of a space. According to Benjamin Moore's contemporary color palette, neutral, gray, beige and taupe paint colors are the current popular choices to create a fresh and clean aura for 2021. Brighter walls can also be enhanced by updated flooring with a wide selection of innovative product lines. From rich dark hardwood to cool-toned, large format stone or tile, there is a vast range of options to choose from. Working with our design team, we'll assist you in understanding the current availability of product lines to take advantage of our excellent resources.
Accents that Inspire Transformation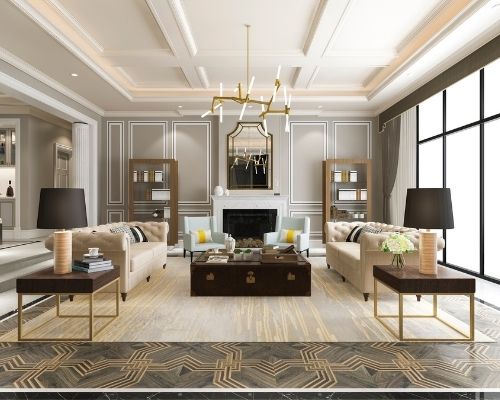 Accent pieces are trendsetting focal points of personal estates. When it comes to selecting these treasures, according to Rita St. Clair, "Surprise is the objective". Stylish accents give off a "wow" factor as people first walk into a space. Whether it be incorporating sculptures, artwork or distinctive lighting or enhancing the space with a dynamic backsplash design, intricate floor tile mosaics, or custom-made furnishings, stylish accents are key to creating interest in the space. These accents often highlight unique colors and art trends while adding a personal touch or modern style that reflects the homeowner's personality. They provide homes with authenticity, individuality and vibrancy while making a memorable first impression.
With home styles constantly evolving, historic supply chain challenges, and the availability of labor tighter than ever, now is the time to use a professional team to manage the project. Although success is often judged by delivering the vision that fits each homeowner's personal needs, today, having the ability to execute "on time and on budget" are equally as important.
The team at Ecclestone Signature Homes has real-time knowledge of supply lead times and efficiently works those lead times into the project schedule. This ensures critical items are on-site when needed and prevents delays so that the project progresses on time and within budget.
Whether you are updating your home to maximize your return on investment or giving it a refreshing lifestyle update, renovations and remodeling can help bring new energy and innovation into bespoke residences. Ecclestone Home Renovation is transforming outdated estates to be the perfect fit for today's homeowners. With experience in exclusive enclaves from Palm Beach to Wellington to Delray, Ecclestone Signature Homes has developed unique expertise in luxury home customization, remodeling, and renovation.
We encourage you to speak with our team to learn more about our wide range of services. As one of the most trusted names in South Florida home construction, Ecclestone has the tools and expertise to deliver a turnkey renovation solution. To preview our portfolio of luxury estates in the area's finest communities and learn more about our services, visit EcclestoneHomes.com or call 561-464-6093.