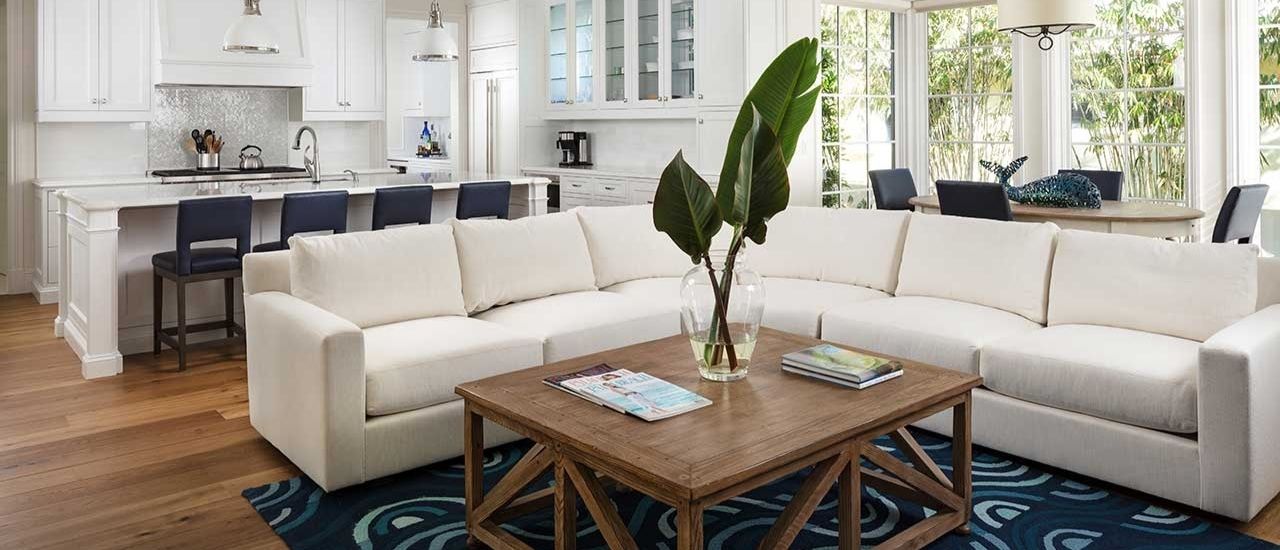 3 Ways to Maximize Your Homes ROI Before Putting it on the Market
July 29th, 2021
Helping buyers recognize the potential in your home is key to maximizing your return in today's hot housing market. Buyers are seeking instant gratification, and they are willing to pay for it. It's no surprise that renovated homes are attracting cash buyers and selling at premium price points. Transforming outdated features to showcase a modern lifestyle will greatly increase the value of your home. With updated interior features and luxury finishes, those seeking a modern, move-in ready home will step up their offers. Here are a few ways to upgrade your dated home:
Goodbye Old-World Tuscany. Hello Chic Contemporary.
Tuscan style homes were very popular in the 2000s with over-the-top details and dominating color palettes in heavy beige, burgundy and dark brown. On the contrary, contemporary style homes have gained mass popularity in recent years because they incorporate sleek designs and clean lines. There are many ways to transform a home with outdated styles into sophisticated cosmopolitan retreats.
Throughout the home, replace outdated tile or stone floors with hardwood, stained concrete or today's myriad of oversized porcelain products that make the space feel bright and fresh. By eliminating warm tones and adding cool tones, the space will immediately feel more modern. Transform cabinet doors with sleek, flat-front cabinetry and simple line, modern hardware. Often heavily marbled granite dominates the space and should be replaced with solid color, quartz surfaces to lessen the contrast in the space. Using a more neutral color scheme allows for backsplash accents to shine through a variety of high-end stone, metals and geometric finishes. Consider a consistent color pattern that allows variety in texture in style without overwhelming the space.
To refresh outdated bathrooms, replace outdated cabinetry with suspended wall-mounted vanities that allow the floor to be fully exposed. Create a memorable modern bathroom with accent walls or flooring that showcase unique angles, clean lines and geometric patterns. Tuscan style homes often create separate spaces with added walls to close off the floor plan. This can be updated by removing non-loadbearing walls to create an open concept living and dining space. A shared combination of living space is in demand for home entertainment which is making a comeback post pandemic.
Outmoded Mediterranean to Beautiful Bermuda
Known for large arches and decorative tiles, Mediterranean style homes were also very popular in the early 2000s. Inspired by the Mediterranean region, these homes highlight earth tones and are accented with jewel tones. However, this colorful and detailed style is becoming outdated, unlike the timeless Bermuda style. Popular in South Florida, Bermuda style homes celebrate the airy and relaxing nature of the Caribbean and showcase Florida's popular indoor/outdoor lifestyle.
Replacing windows and doors with storm impact glass provides a sense of security and a more open atmosphere throughout the home. Energy efficient products allow homeowners to take advantage of natural light and eliminate the need for heavy window coverings.
To create a fresh, carefree ambiance, replace earth and jewel tones with an abundance of white and add accents of pastel. Swap out the Mediterranean painted tiles and terra cotta flooring with glossy stone, light hardwoods and subtle neutral tiles. Ditch the wrought iron accents in doorways and intricate chandeliers. Replace with open fixtures in matching tones to blend into the space making it feel lighter and more open. Update the kitchen and bathrooms with lighter granite and stone countertops, white cabinetry with glass accents. These transformations can turn a textured and archaic home into a coastal paradise.
Antique British Colonial Transformed to Modern Transitional
Influenced by early British colonizers from the 15th-17th centuries, British Colonial style homes have a very tropical and Caribbean inspired design. There is an abundance of tropical plants and wood elements throughout these homes. Notable British Colonial décor includes dramatic ceiling fans, folding furniture and adventurous antiques. As the eclectic style has begun losing popularity in the past years, British Colonial homes are being remodeled to match the trends of transitional décor style homes.
Balancing between elegant feminine and formal masculine features, this transformation will give centuries-old, inspired homes a modern facelift. Remove excess wood molding and bright interior features by incorporating a simple design with neutral tones and a light color scheme. Focus on updating the floors, cabinetry, countertops and lighting. Replace wood and wicker elements with stone and glass. Create a home that transitions from dated island accents to upscale and comfortable modern living that appeals to a broad emerging in today's real estate race.
Design trends come and go, and it's important that your home isn't stuck in the past. Remodeling and renovating may be necessary for buyers to fully appreciate the location, views and neighborhood you value more than anything. Ecclestone Home Renovation is transforming outdated estates to be the perfect fit for today's homeowners. With more than 35 years of experience in exclusive enclaves from Palm Beach to Wellington to Delray, Ecclestone Signature Homes has developed unique expertise in luxury home customization, remodeling, and renovation.
We encourage you to speak with our team to learn more about our wide range of services. As one of the most trusted names in South Florida home construction, Ecclestone has the tools and expertise to deliver a turnkey renovation solution. To preview our portfolio of luxury estates in the area's finest communities and learn more about our services, visit EcclestoneHomes.com or call 561-464-6093.