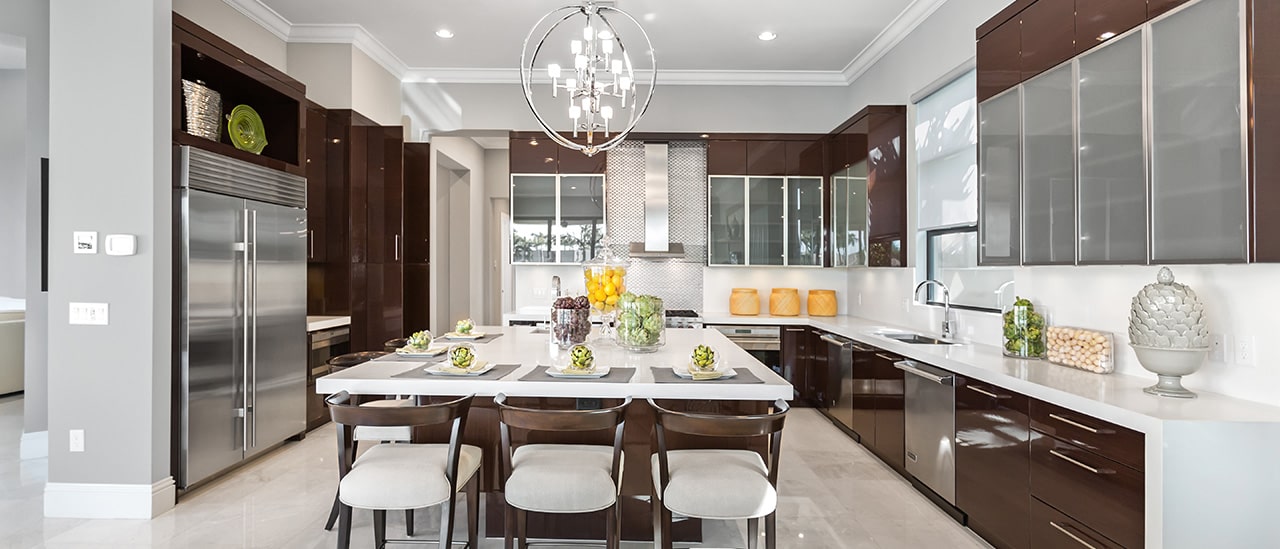 5 Home Renovation Ideas to Increase Market Value
July 1st, 2021
If you love your current home, but have considered upgrades that incorporate contemporary designs and modern amenities, then a home renovation may be your best option. At Ecclestone Signature Homes, we help to ensure a streamlined process that makes your luxury home renovation easier than ever. The end result is not only a dramatic upgrade to the look and feel of your home, but also an overall increase in its long-term value of, ensuring a sound investment that you get to enjoy for years to come.
With over 35 years of experience creating custom luxury estates throughout South Florida, Ecclestone Signature Homes has created a process to lessen the impact on the resident. Our new Home Renovations division is prepared to give your luxury home the makeover it needs while assisting you throughout the process. Here are just a few ways to give your luxury estate a facelift to maximize the overall value of your home.
Good Bye Tuscany – Hello Me!
You've chosen the perfect community. You love the view from your Great Room. Your neighbors are so friendly. You just wish you hadn't fallen in love with the Tuscan-inspired design that was "so 20 years ago." While you might be thinking it's time to move, there's a better option that lets you stay right where you are.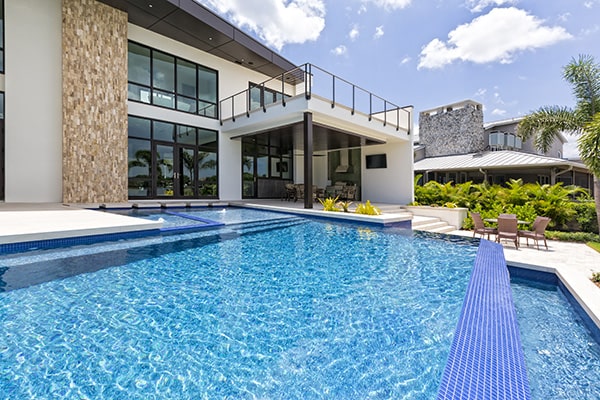 Remodeling your existing home may be the answer in today's tight real estate market. Inventory is very low, and prices are escalating every day. In fact, if you look at the value of your current home, there's probably plenty of room for a complete makeover and still be a better option than buying new.
Ecclestone Signature Homes specializes in large scale renovation, working with a team of architects and designers to transform your home into a modern masterpiece. We cater to your individual needs, transforming outdated spaces into amenities that accommodate your current lifestyle. Home gyms, movie theaters, remote office space and backyards that rival the world's finest resorts.
Designer Kitchens Entertain with Style
Transforming your kitchen into a stage for a Michelin Star Chef isn't as difficult as you might imagine. Often the centerpiece of your home and the focal point when entertaining guests, the range of options are nearly endless.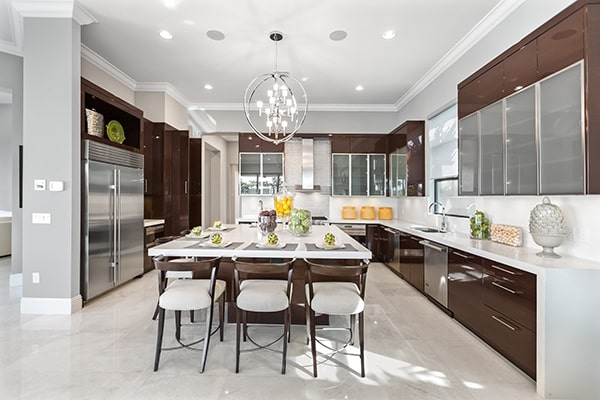 Working with your interior designer or our specialized team, we can transform your current kitchen into a showplace. Adding custom features, such as a wine cellar, refrigerated walk-in pantries, butler's service areas or built-in barista stations, warming drawers or double dishwashers – anything is possible.
A thoughtfully designed kitchen will stand out with future buyers and leave a lasting impression. Let Ecclestone Signature Homes guide you through a seamless kitchen renovation from start to finish.
Energy Efficiency Pays Dividends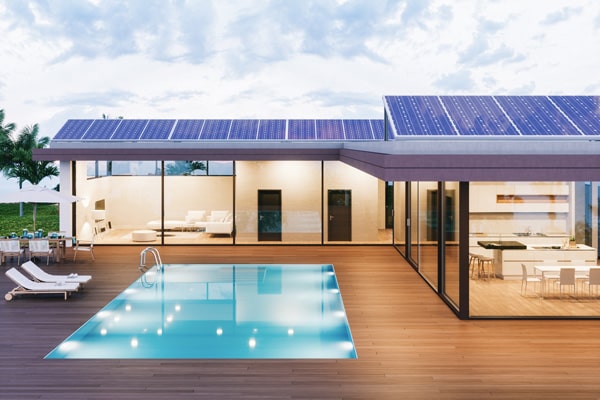 Are you among the majority of Americans who are trying to lower your carbon footprint? Updating the way your home manages energy consumption is an honorable investment in our planet that pays immediate dividends to you. Upgrading to smart-LED cooling and heating systems, installing solar systems, or replacing your current windows and doors with Impact Glass are great ways to achieve your goals as well as provide added storm protection.
Ecclestone Signature Homes can incorporate sustainability into every aspect of your estate when remodeling and renovating. Eco-friendly home modifications are extremely desirable to today's buyers, and a "green" home will never go out of fashion.
Spa-Like Owner's Suites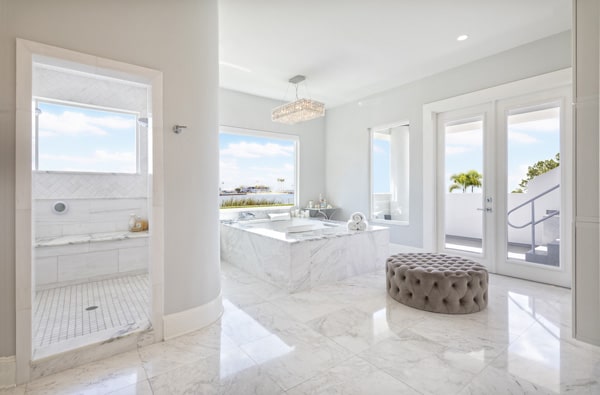 Upgrades and renovations to your bathrooms can turn your current space into a sanctuary for rejuvenation. Stylish, modern spaces allow you to start the day with renewed energy and contentment. Buyers will be in awe of the masterly crafted spaces you have renovated to encompass resort-style features such as private steam rooms, heated flooring, dual walk-in showers, European-style bidets, and unique soaking tubs that truly make an architectural statement.
Integrating Today's Innovative Home Technology
As technology continues to advance, there is no reason to leave these futuristic innovations out of your home. Take advantage of the convenience and safety features by switching to smart hubs and automation devices. Premium AI-powered appliances like LG's ThinQ are just one example of how you can upgrade your private residence to be universally linked and technologically advanced. Upgrading appliances, such as your TV, air conditioner, stove, dishwasher, washer and dryer, makes controlling them as easy as opening an app and touching a button on your smartphone. Today's luxury homebuyers are looking for this modern feature, so making the upgrade is a sure way to increase the value of your estate.
Increasing the value of your luxury estate is secondary to increasing the value of your lifestyle surroundings. It's an important investment any way you look at it and having someone by your side to make sure everything is done to the highest degree is essential. Ecclestone Signature Homes has developed unique expertise in luxury home customization, remodeling, and renovation working in the most exclusive enclaves from Palm Beach to Delray Beach.
As one of the most trusted names in South Florida home construction, Ecclestone Signature Homes has the tools and expertise to deliver a turnkey renovation solution. To learn more about our Home Renovation Services you can schedule a consultation with our team. If more convenient, please give us a call at 561-464‑6093 to set up your creative session consultation.