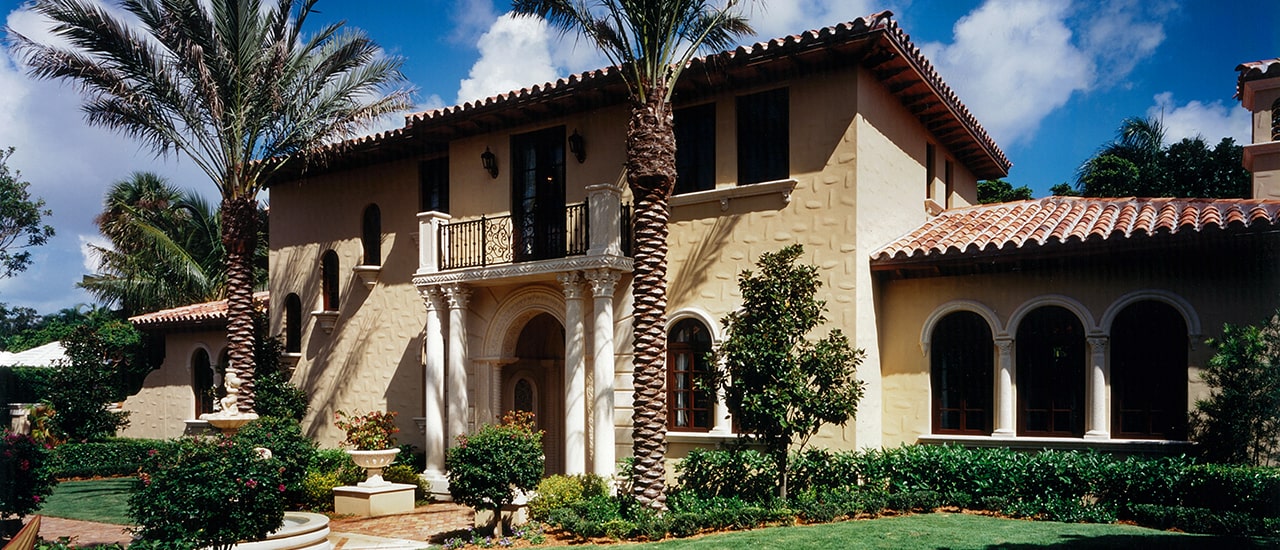 How to Broach the Home Renovation Conversation with your Clients
November 18th, 2021
Modernizing a home before selling has incredible benefits for both the client and the brokers, including a maximized return on investment and ultimately less time spent on the market. However, persuading homeowners to consider any type of renovation before selling can be challenging. From outdated Mediterranean-style homes to the perfect modern estate, Ecclestone Signature Homes can provide the renovation resources necessary to ensure your client receives top dollar. Knowing they have a trusted South Florida name in their toolbox, here's how brokers can recommend home renovation to their clients. 
Assess the Property
While Tuscan and Mediterranean-style homes are very prominent in the Palm Beach market, contemporary and modern homes are currently in demand. Industry reports have shown that features related to high-end kitchens, luxurious bathrooms and premium outdoor spaces frequently sell for more money. Outdated tile or stone floors can be replaced with hardwood or concrete to make a space feel bright and fresh. Additionally, transforming cabinet doors with sleek, flat-front cabinetry and simple lines creates a modern ambiance. Even the right shade of paint could lead to a 1.6% increase in the offer price. 
Ecclestone Signature Homes agrees. "You want to focus on the areas where people will spend most of their time," says Llwyd Ecclestone. The team at Ecclestone has created the new Very Important Brokers to Ecclestone (VIBE) program to provide brokers with the latest industry insights and resources on the home renovation process. "Brokers who are a member of our new VIBE program will have exclusive access to our team of experts to help advise their clients on the home renovation process from start to finish."
Demonstrate the Data
Brokers must have the research and financial details associated with the home renovation process at the ready to convince their clients that home renovation is the way to go. While every home renovation project is different, 2020 market insights have revealed that a major kitchen remodel could cost anywhere from $68,000- $136,000 with a return of investment (ROI) between 54-77%. Due to the timeless nature of a quartz countertop, it has become the second most popular kitchen remodel project with the biggest kitchen ROI. Outdoor spaces including a new wood deck or updating your curb appeal are some of the best projects for the highest return. Pruning shrubs and planting new perennials (an approximately $3000 cost) will ensure homeowners recover every penny when they sell. New garage doors are one of the best investments to make, with homeowners recouping 94.5% of the original cost.
Have a Reputable Builder on Hand
Now that you know what your buyers are looking for and have the research to back up your case, it's time to sit down with your clients and advise them to consider renovating their homes. With over 35 years of experience in the building industry, brokers can feel confident that recommending Ecclestone Signature Homes will provide their clients with firsthand knowledge of pricing, timelines, and resources necessary for making dramatic renovations stress-free. Then, when it comes time to renovate, the Ecclestone Team will handle the entire process from start to finish.
Home sellers are not the only ones who benefit from having Ecclestone as a partner. As a member of the new Very Important Brokers to Ecclestone program, participating brokers and agents will receive a referral commission from Ecclestone along with the increased commission from selling a newly renovated home. To learn more about our services or the newly announced VIBE program, visit EcclestoneHomes.com or call 561-464-6093.